Overview of Freedom Enterprises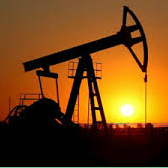 FreedomOne serves as a parent company to various Freedom Enterprises. Freedom Enterprises are Kingdom businesses whose "soul" focus is to fund and support the various Freedom Initiatives. While some Freedom Enterprises may be under the direct ownership of FreedomOne Enterprises, LLC, other enterprises may be externally owned but still operating under the same mission, and under the same new wineskin model as FreedomOne. The specific objectives of each Freedom Enterprise may vary. Some enterprises may be focused more on bringing in income that can be used to fund Freedom Initiatives. Others may focus on providing specific resources or support to the various Freedom Initiatives. All Freedom Enterprises work in unity with the Freedom Initiatives under the same spiritual end-time army mandate.
To learn more about how you can be involved with, or sow into a Freedom Enterprise, click on one of the menu items on the left.
Current Freedom Enterprises