Overview of Freedom Enterprises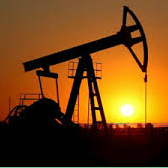 FreedomOne serves as an umbrella to various Freedom Enterprises.  Freedom Enterprises are Kingdom businesses whose "soul" focus is to fund and support the various Freedom Initiatives.  While each Freedom Enterprise operates under the same model using Biblical kingdom principles, they are each set up as an independent legal entity.
The specific objectives of each Freedom Enterprise may vary.  Some Freedom Enterprises may be focused more on bringing in income that can be used to fund Freedom Initiatives.  Others may focus on providing specific resources or support to the various Freedom Initiatives.
Freedom Enterprises